All facilities with Outpatient Services offer phlebotomy. Blood draws are also available at Mission Bay Clinical Lab using the process below.
Adult Research Phlebotomy Services in Mission Bay
Clinical Research Services and the Medical Center collaborate to offer adult research phlebotomy services through Clinical Labs in the Gateway Medical Building. There is a defined process for utilizing this service, as illustrated in the diagram below.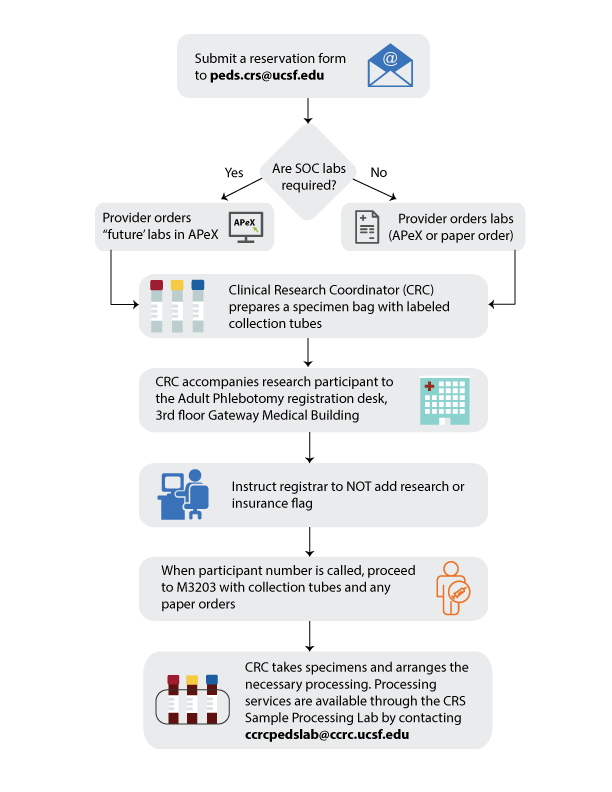 Cost Per Blood Draw: See Recharge Rates
Mission Bay Clinical Lab
Hours: Mon-Fri, 7:00-5:30
Location: Gateway Medical Building, 1825 4th St. M3203